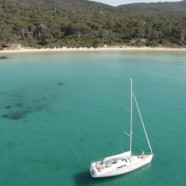 Get out on the water this summer!
What boat is calling your name? Would you like to spend summer of 2013 on the water with family and friends?
With rates as low as as they have ever been right now,  you should consider the benefits of a boat loan; Joni Geis of Sterling & Associates is the Boat Loan Specialist to call – before you buy. Joni also has a great programs to refinance an existing loan. Sterling Associates is a recreational finance company that provides financing for new and used boats and yachts, specializing in boat loans and yacht financing. We can also refinance your existing loan today!  "I treat my customers like family because I understand the passion for boating. I am a boater too! My goal is to get you qualified to buy your dream boat as fast and efficient as possible. Let me do all the work for you," says Joni.
Call Joni Geis today for any questions you have about financing your dream boat  before you buy. Even if you plan to pay cash, there are several good reasons to finance. In reality the boat may cost you more if you pay cash.  If you're planning on buying a boat you need to talk to Joni first.
Consider these below options for financing versus paying cash:
1) Free up your cash for other investments that may have higher borrowing costs – such as college tuition.
2) The interest expense on the boat loan may be deductible as a second home.
3) Let your money work for you – you're after tax interest expense could be less than earnings on investments.
4) Equity loans are not readily available if you need the cash later. However, you can recoup a portion of your cash if you finance within 90 days of the purchase.
There is no better time to choose Sterling Associates as your preferred lender. Sterling Associates ensures personal, secure and convenient attention to your financing needs. Unlike faceless online sources that are designed to be inaccessible, Sterling Associates can be there to explain all of the different aspects of your loan. A simple phone call can answer all of your questions and concerns about qualifying. It's a lot easier than you think.
"At Sterling Associates we make boat loans fast, fun and easy! We keep it simple so the only thing you have to focus on is buying the right boat for you and your family.  Sterling Associates mission statement is to – exceed its customer's expectations by providing professional, personalized service while making their dreams come true," describes Joni.