Print a Loan Application
We make the process of getting a loan easy! To help you in the loan process, we have supplied a printable .pdf application form that you can fill out on the computer, save, print it and then sign and fax to 619-224-4477.
Fast, easy application process with Pre-Approval in as little as 24 hours.  Fixed-rate and adjustable boat loans.
San Diego's Source For Boat Loans and Refinancing
Need a competitive rate from a local San Diego source?
Click the button for the loan application in Adobe .pdf format.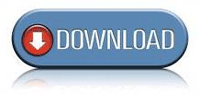 GUARANTEED LOWEST RATES! – The Sterling Advantages
We're Fast. Get pre-approved in as little as one day.
We're Convenient. Just fax or email us a simple application to get   started.
We're Accessible. You can contact us when you like, and how you like, 7 days   a week. Just Call (877) 224-4468
We're Experienced. We have over 20 years of boat lending expertise.
More Lending Resources. We have more banking sources and can offer more   financing programs than other lenders.
Please give us a call if you have any questions.